Today marked the final day for the WCG 2008 Philippine tournaments, with many of the official games for the WCG having their final tournament matches.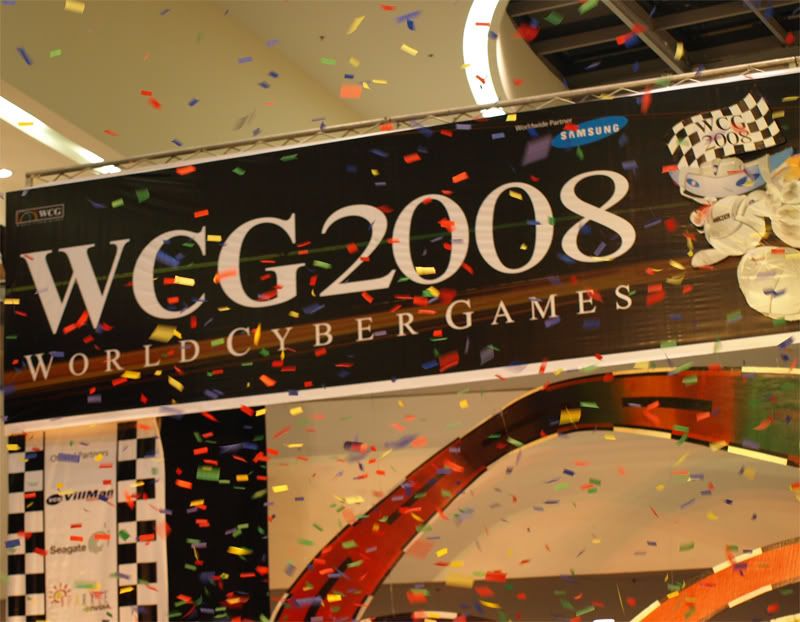 It continued to be quite a festive affair, with people from all walks of life enjoying the different tournament matches. The level of competition reached a whole new level...it seemed quite intense to me, with what sounded like trash talking occuring occasionally between rival factions on the PC gaming front. I guess with so much on the line, sometimes people can get quite emotional. Luckily, when the matches end, the players seemed to act like good sports...in the end it was all in the spirit of fun and competition :D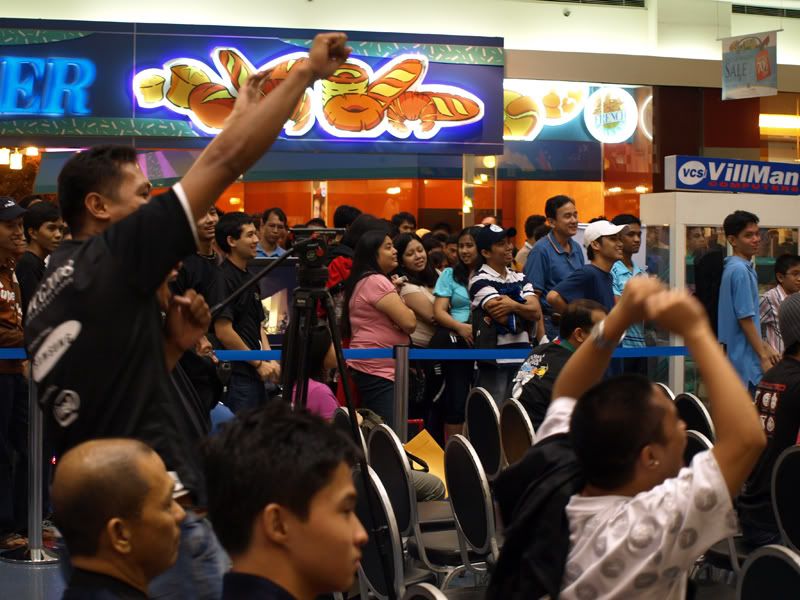 Here's a link to a listing of all the winners for the World Cyber Games 2008 Philippine Finals.

On the Xbox 360 front, Rafael and Luis had their final matches to determine who would go to Germany for the WCG Grand Final, and who would go to Singapore for the Asian Championship. After three intense games of Guitar Hero III, Rafael emerged as the 1st place winner and as the Philippine Representative for WCG 2008 in Germany, while Luis emerged as the 2nd place winner and the Philippine Representative for the WCG: Asian Championship in Singapore this August.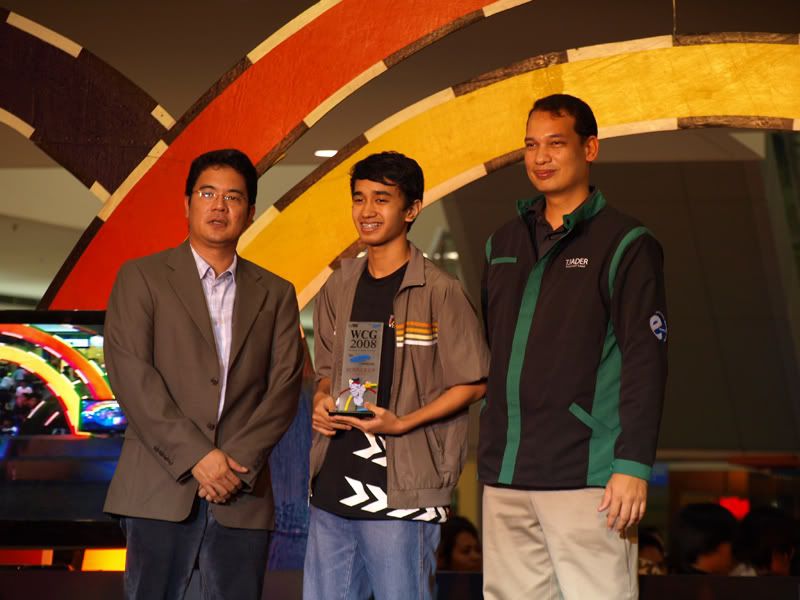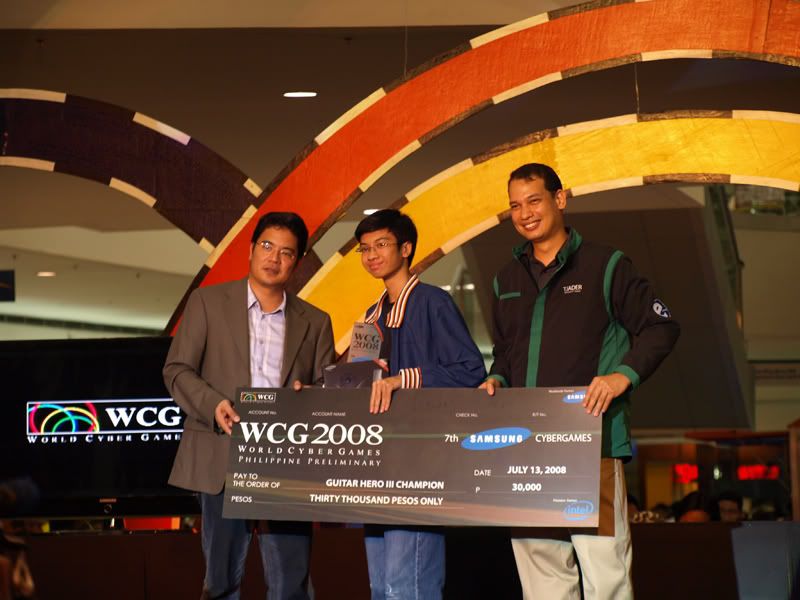 Here's a picture of the Guitar Hero III Philippine Champions with Erin, one of the announcers for the games at the WCG 2008 Philippine Finals.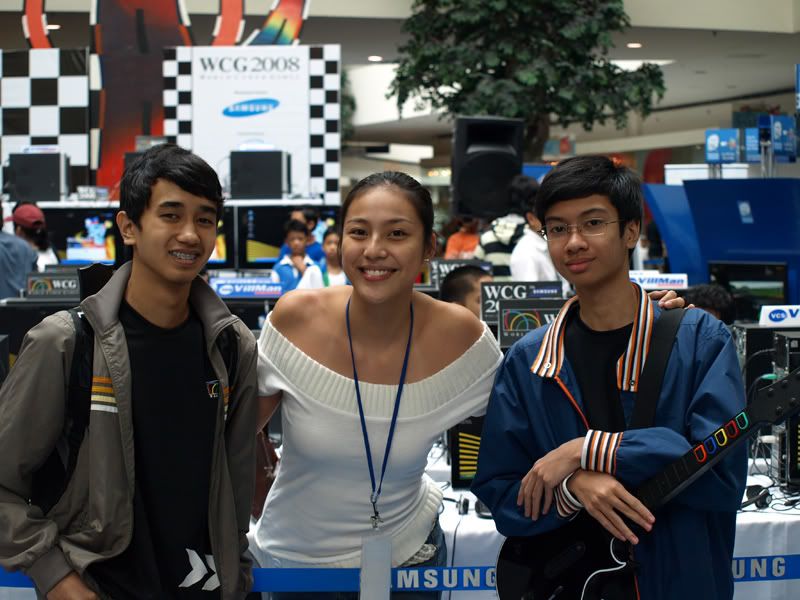 Also, this day marked the end for the
Pinoyxbox WCG 2008 Xbox 360 Raffle!
The community gave out prizes such as games and other game-related items to the participants for the Xbox 360 games. To be eligible for Pinoyxbox's Raffle, one simply had to join the Xbox 360 tournament games---winning in any tournament was not required. This was done to encourage more people to join the Xbox 360 games in the spirit of fun, camaraderie and friendly competition.
Thus concludes the
WCG 2008 Philippine Finals at the SM Mall of Asia.
PINOYXBOX's finest players dominated the competition for the Xbox 360 game tournaments, with the online community's finest players taking the lead in the Virtua Fighter 5 and Guitar Hero III tournaments.
Congratulations to all the winners for the WCG 2008 Philippine Finals!
:D