It looks like both the Xbox 360 and the PS3 are getting bundled with Devil May Cry 4 in Japan: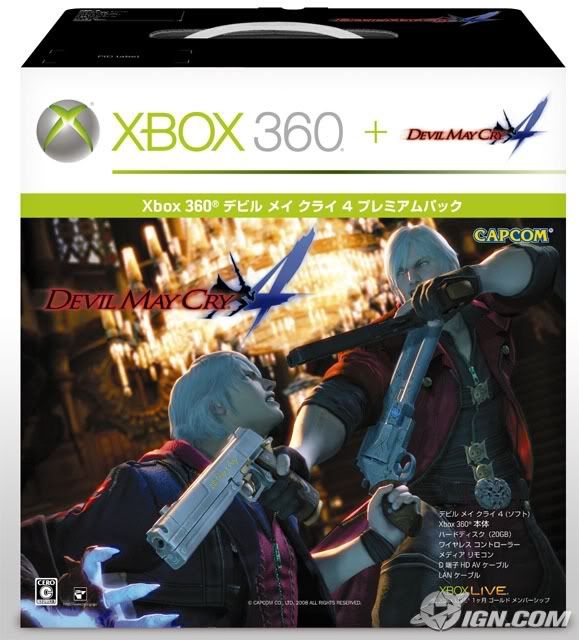 Source Links:
http://xbox360.ign.com/articles/843/843147p1.html
http://kotaku.com/336060/japan-gets-devil-may-cry-4-ps3-bundle
Capcom's expecting huge sales worldwide for this release. Thus far, they've done very well with their next generation titles. Both of their recent releases Dead Rising and Lost Planet did well over 1 million copies sold worldwide, which is far better than their other Japanese counterparts Konami, Namco or Sega. Perhaps its thanks to their stellar work in next-generation graphics and gameplay ideas that gamers the world over have been very supportive of them.