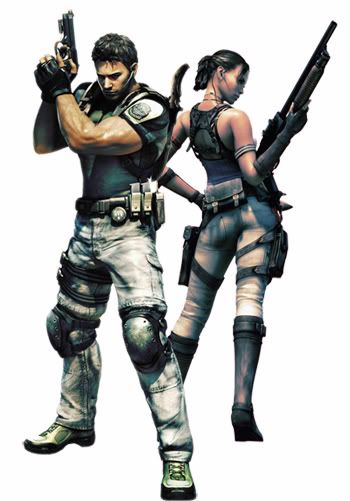 The Pinoyxbox Community is giving players a rare glimpse at one of next year's BIGGEST releases:
At the Playground Magazine event "Playground On Air Launch Party" on December 19th, at Eastwood City, from 4:00PM onwards, the Pinoyxbox Community will have not one but TWO booths for Resident Evil 5, where gamers can get an exclusive chance to try out the game for the Xbox 360!

Players can also be a part of a GEARS OF WAR 2 HORDE MODE CHALLENGE Tournament where they can get a chance to win some prizes courtesy of Playground Magazine!

Can't make it on December 19th? You can get another chance to sample RESIDENT EVIL 5 at the PINOYXBOX GRAND EB and CHRISTMAS PARTY 2008 on December 20th, where the Pinoyxbox community will gather to celebrate yet another great year in Xbox gaming! At the Grand EB, there will be a huge raffle where one lucky Gamehopper subscriber can get to win a BRICO 32" HIGH DEFINITION LCD TV courtesy of GAMEHOPPER!
For more information, check out these threads on PINOYXBOX.COM!
Playground On Air Radio Show Launch Party